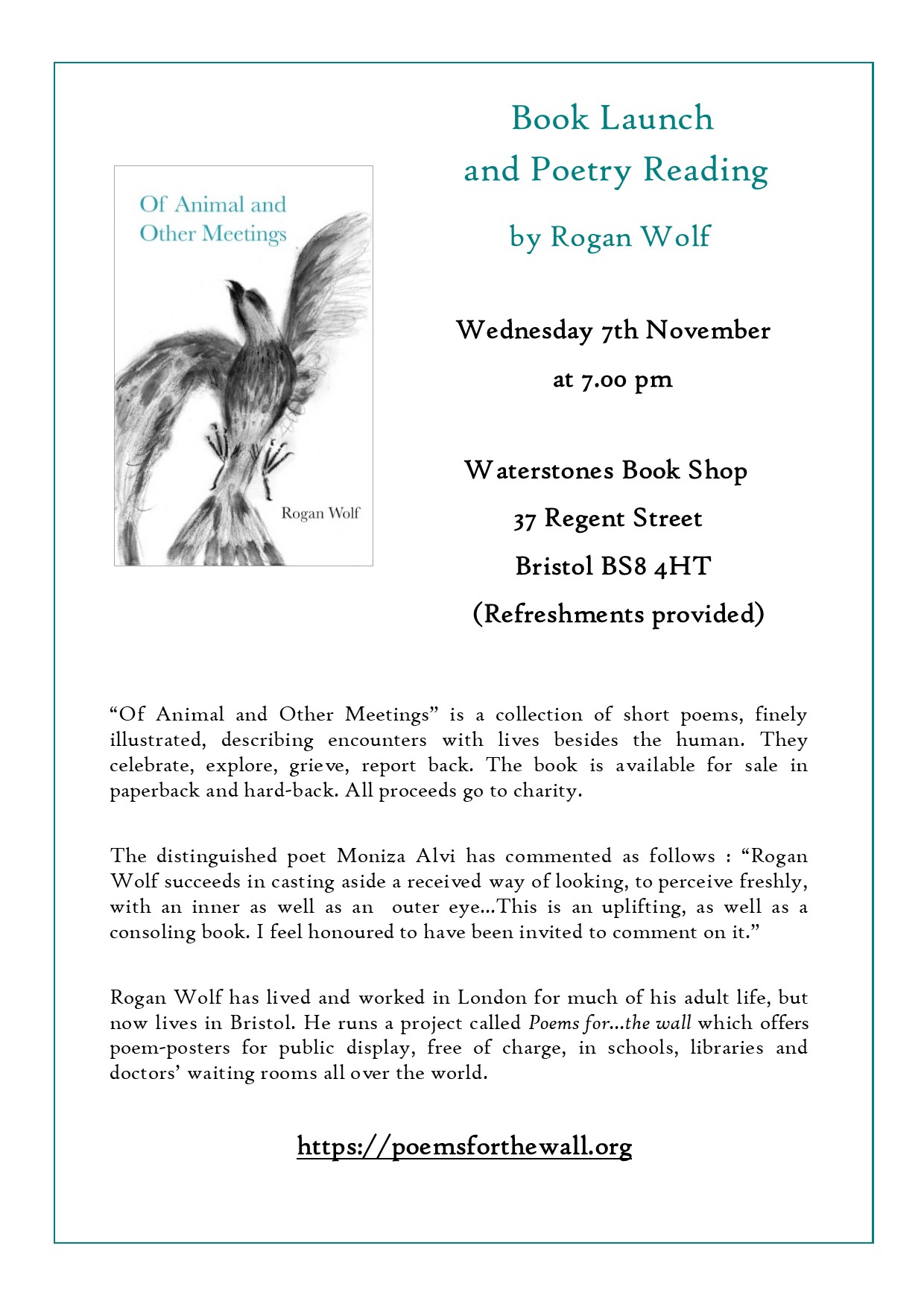 The book itself is already online and for sale on this blog to the right of the home page.
It is a collaboration between me, the author of the poems, and the members/artists of the Portugal Prints community, who produced the illustrations. Portugal Prints is based in Camden and run by Brent, Camden and Westminster Mind. PP community members and staff  also designed and formatted the book from cover to cover and published it on the Blurb Book website. That collaboration between us all has for me been one of the greatest pleasures of the enterprise.
Any profits from the book will be split half and half between Mind and "Hyphen-21" a small charity I run which holds any funding which the project "Poems for…the wall" attracts. I have been running the project for the past 20 years or so. All its material is available from its site. For the address, see the bottom of the little poster above.
The book is dedicated to the late Pat Boyden, my aunt. When I was 21, I read her the first version of the book's first poem. The poem describes a barn owl caught out in the daylight, being mobbed by crows. Pat and her husband John ran a farm and had opened their home to me at that time of my life. I read the poem to Pat in their sitting room.