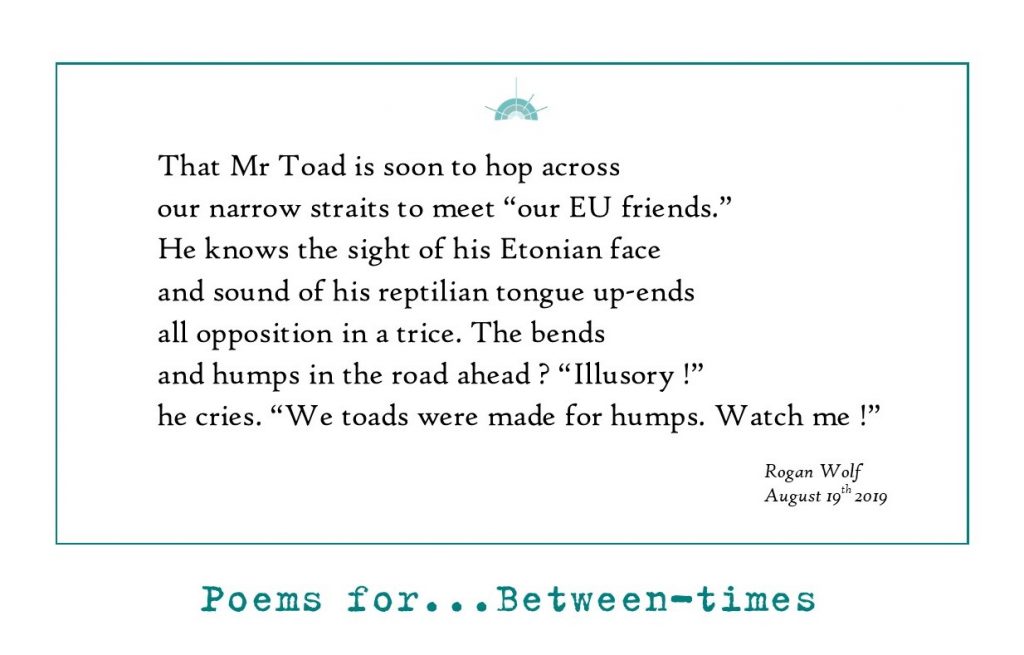 This stanza was written last night after I read that Mr Toad was about to head off to meet Mrs Merkel and Mr Macron, etc. And Mr Toad is going to tell them that the Irish back stop was "undemocratic" etc.
But today it turns out that there has also been an exchange of letters between Mr Toad and Mr Tusk. Mr Tusk's reply has arrived today. He has performed an adult's role in saying no.
Mr Toad's fleshly visit to Europe is due to start tomorrow. Will it make any difference ? Young Dom and Mr Toad do seem confident that all the nations of the continent of which we are still a (tiresome) part will succumb to the nonsense in the end.
And if the nations don't ? It will be so sad, won't it ? And our self-inflicted disaster will be all the EU's fault, they'll say. And shall we believe them ?