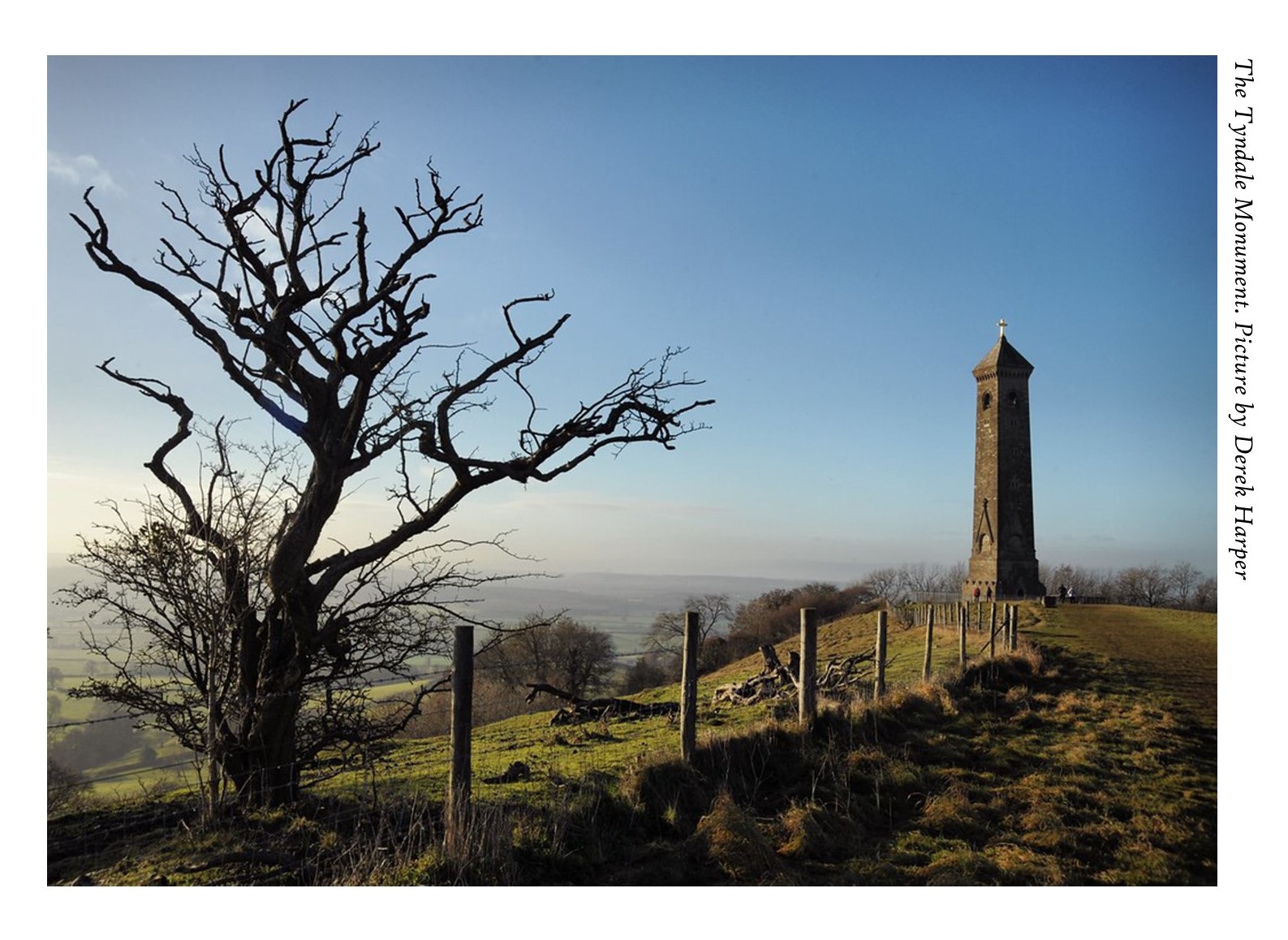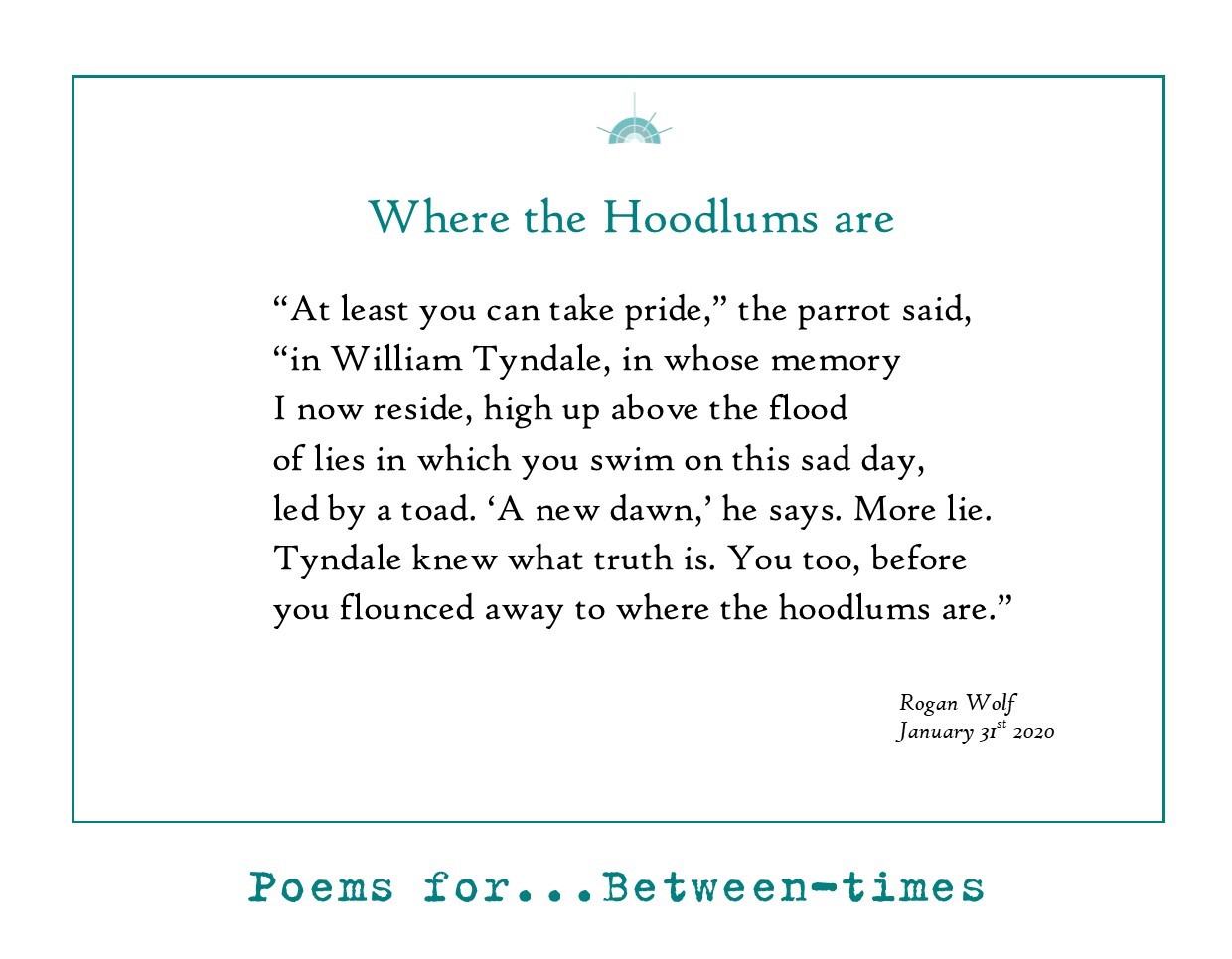 The stanza was written and uploaded on the day the UK left the EU, January 31st, 2020. The picture is of a tower built in Victorian times in belated tribute to the great William Tyndale. It stands on the edge of  the Cotswold escarpment, overlooking the Severn estuary. The lovely photograph was taken by Derek Harper.
"A new dawn," is how the UK prime minister described January 31st to the nation, this man already sacked twice for lying, a man no law-abiding employer would dream of even shortlisting for a job.
In contrast, Tyndale was interested in truth and the nation can take pride in him. The parrot has now withdrawn to the top of Tyndale's monument and will stand sentinel there, on watch for better and wiser times when we might come to realize our mistake.
You can climb a spiral of stone steps up to the top of the tower and nowadays might meet the parrot there, glaring at you, impatient for the flood of lies to retreat and the honour and grace of this nation be restored.
I had thought the parrot had finished writing his verses on Brexit (see "Parrot Addenda"). There are over 150 of them, after all. But, in recognition of a tragic and shameful occasion, he couldn't resist adding a grumpy postscript here.