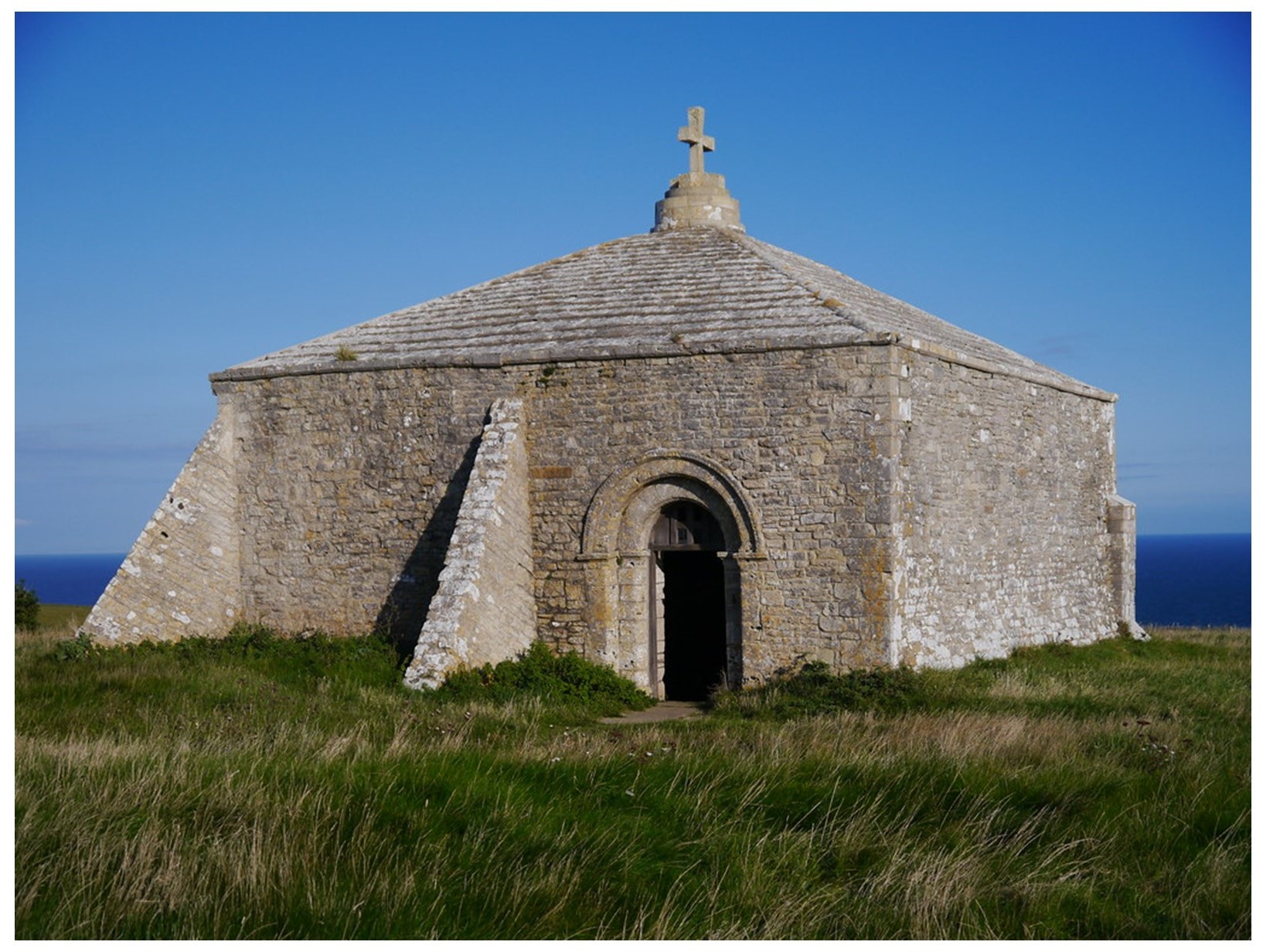 The place I'm thinking of this evening is called St Aldhelm's Chapel, pictured above. It is a small and simple Norman structure built right on the edge of a Dorset cliff, facing out over the English Channel and beyond that to Europe. The chapel has no electricity and the interior is dark. It has just one small and narrow window in the south wall.
Sometimes I give poetry readings in there. The latest took place on a beautiful Autumn afternoon in 2017 and one of the poems I read was this, below :
I Send Greetings from this Place
I send greetings from this place
to my neighbours across the water
I bid them welcome to my mind
I bid them welcome to our future
and I grieve that in the present
some people on this small island
have been bewildered and misled
into thinking water can be wall
and a little and invented "we"
can be a separate, better home
than true connection, I to Thee,
each frail on a cliff-edge, sharing the sea.
Rogan Wolf