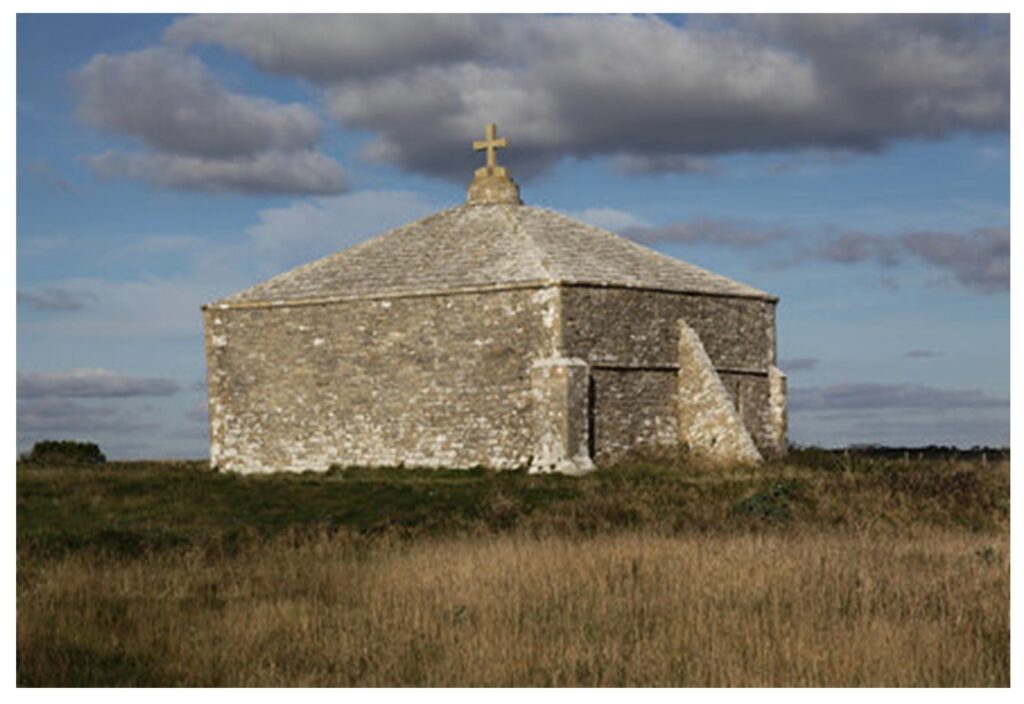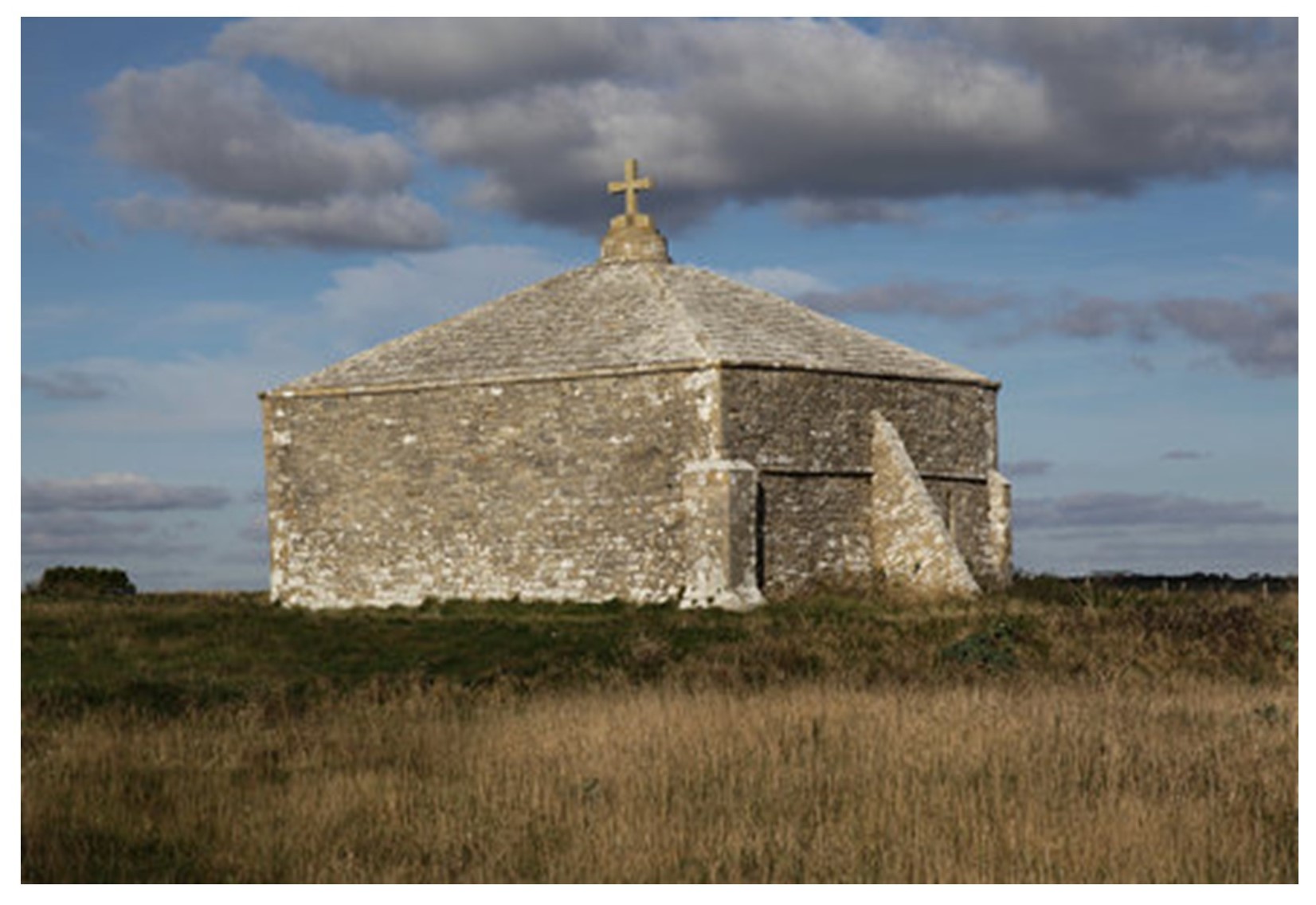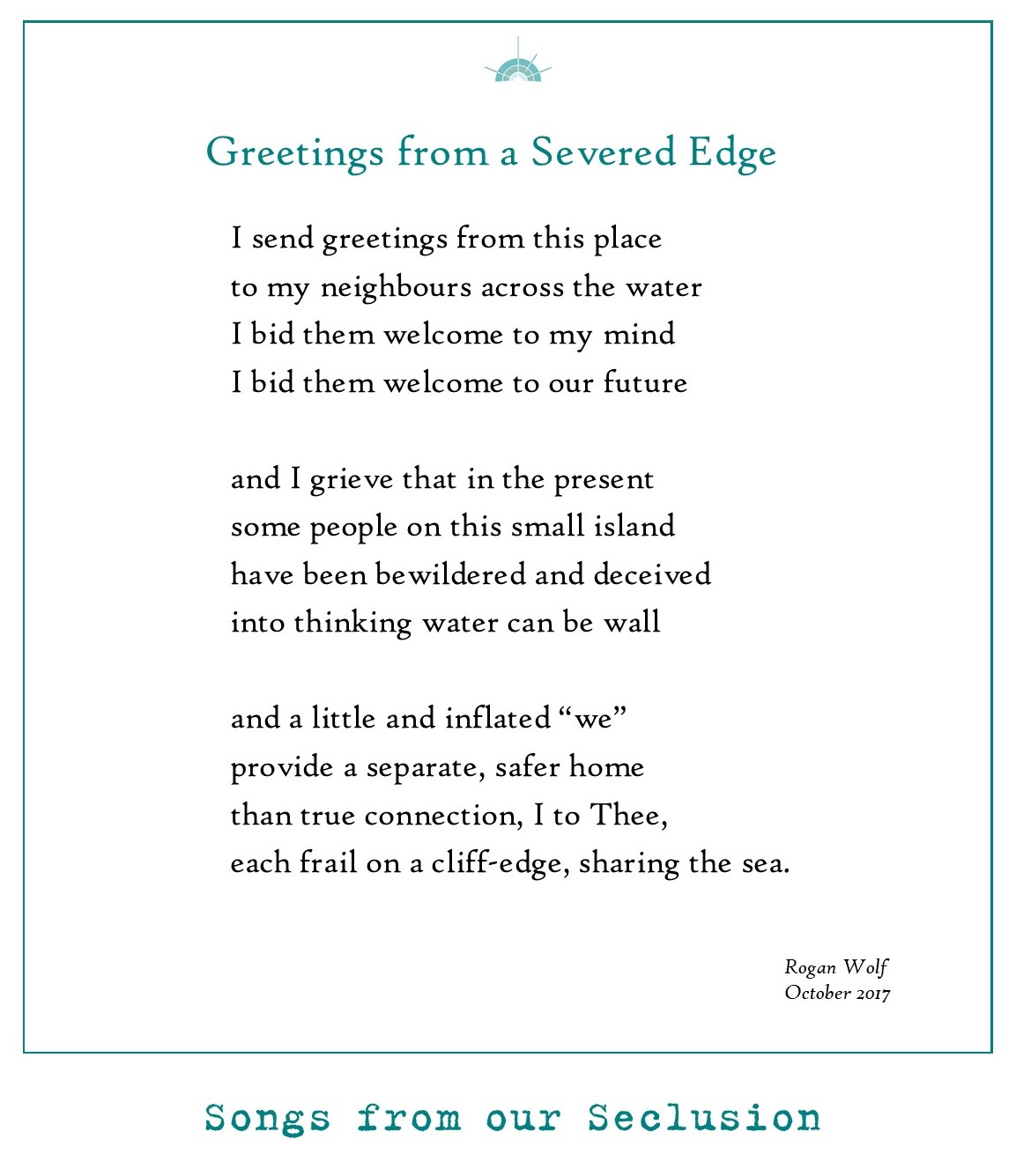 In the rush and flood of falsity and ill-doing that enter and surround our everyday lives, among all the mis-steps and momentous errors born of that rush and that falsity, I keep returning to certain physical landmarks that at least give the appearance of standing firm and of meaning something worth standing for.
One such landmark is St Aldhelm's chapel. It has been standing at the top of a Dorset cliff for almost ten centuries. By definition, it is precarious, yet endures. Its door stays open. It faces south towards France.
And almost ten years ago, I scattered some of my mother all round it. Her ashes flew up into the wind and out over the sea. She and I both belong there.
And from time to time, I give poetry readings in the chapel. It's like reciting in a cave. But you are not just reading to your present small audience in this cave. The place is full of living shadows from the past, full of meanings and memories from all and any time. So poem selection has to be strict. Each has to pass a stern test beforehand. Will it belong in there ? Will it sing in harmony with the song the place is already singing ?
The last time I read in the chapel, the British nation had already lurched into the nonsense valley-of-the-shadow we call – just as nonsensically – Brexit. And early in the reading, I made reference to that disastrous mis-step and ill-doing on the part of my nation, by reading a poem that spoke as if from the chapel to the continent of which we are part, here so close across a narrow strip of sometimes stormy grey water.
You can say that, this present week-end, we might be coming towards one of the many nonsense heads of that nonsense valley-of-the-shadow. Or is it tails ? That is why I have uploaded the poem here today, with the picture of the rough and lonely little building in which it was first recited.