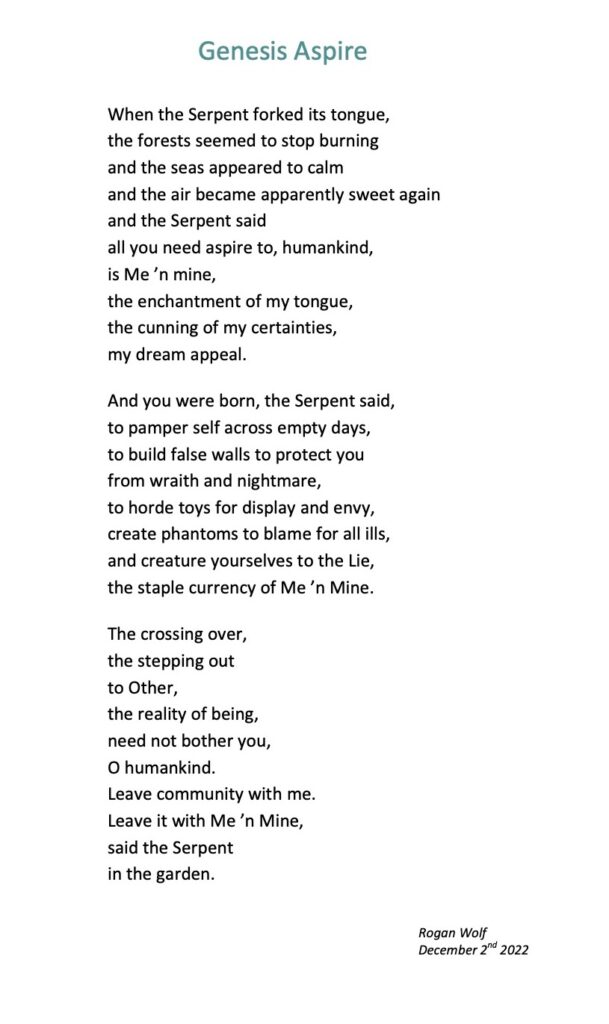 This poem is another written recently and pretty fast, though some aspects of it have been fermenting for quite a while, I suspect. 
But the immediate catalyst was Prime Minister's Question Time last Wednesday (November 30th). Starmer talked about Winchester College (public school) and the exemption from VAT enjoyed by these long-established playing fields (and citadels) of wealth and privilege. To be a pupil at Winchester costs your family well over £40,000 a year. It just so happens, of course, that Sunak was a pupil there, and various points were being made and implied by Starmer's question.
Sunak's answer leaned heavily on the word 'aspiration' as something somehow noble and to do with equality, ie 'everyone has the right to…'  But right to what, exactly ? A range of perks for a fee of £40,000 per annum ? For whose gain ? What sort of gain ? At whose cost ? What sort of cost ?    
Thanks very much, O Lord, that I am not in the same leaky dinghy as all those Others are. Clearly they failed to aspire enough. Thank you for rewarding me for my obvious advantages. Amen.