… and knows that honour must be the foundation of any future we might have.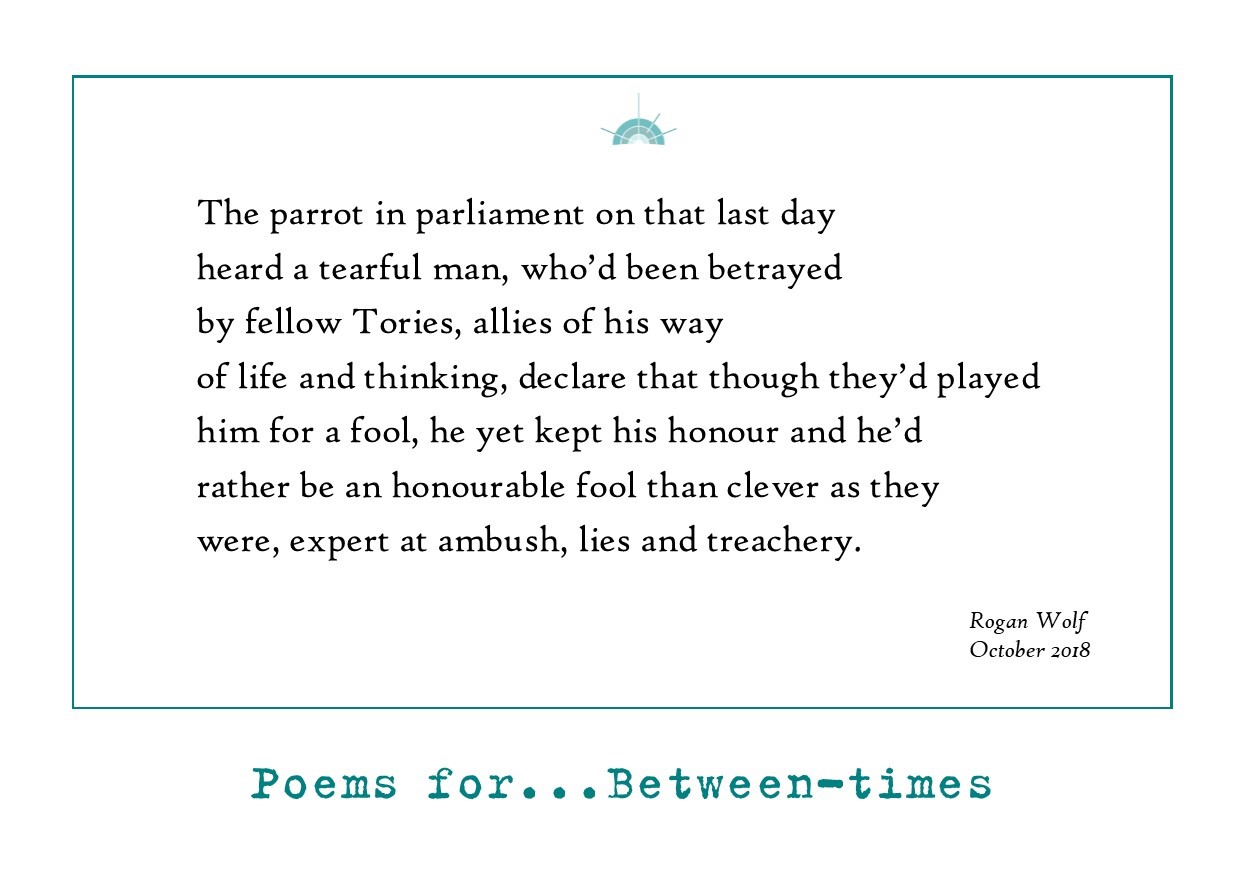 The Background :
This latest little poem records actual events and an eloquent speech in the UK's House of Commons in the Spring of 2015.
For… Continue reading Parrot Finds Honour Lying Forgotten Among Our Ruins...